February 1, 2022
When it comes to relocation, finding the right moving company is one of the biggest challenges you'll face. As a small business that does long distance moves within California, we think the right choice is obvious, but learn more about the differences here!
This comes as no surprise as the quality of the moving company you choose will determine the quality of the relocation itself. Now, the first obstacle you'll have to overcome is choosing between a small and big moving company.
Do you want to hire someone who is part of a bigger, national chain? Or do you want to work with a smaller, locally-owned company? Surely, both have their strengths and weaknesses. However, in this article, we're going to focus on the benefits of hiring a small moving company for your long-distance relocation. So, let's begin!
1. Better logistics
One of the biggest misconceptions about moving companies is that they all have the same logistics. However, the truth is there are some vital differences in how moving companies operate, especially when it comes to big and small ones. Let's elaborate!
Big moving companies work with a vast number of clients all around the country. So, the chances are they will work with more than one client at the same time. Because of this, they won't load your belongings in a truck and go directly to your new house to unload. Instead, what they usually do is put your belongings in their storage warehouse and wait until belongings from other clients arrive. More often than not, this could take up to 3-4 days. When all the belongings arrive at the warehouse, they transfer them all into the same 52+ ft semi-truck.
Since we're talking about the long-distance move here, there will probably be another stop at the warehouse where they will pick more belongings and move them all to the second, larger truck. Only after all these steps will your stuff get delivered to your new house. As you can see, this is a timely process.
On the other hand, smaller moving companies have a totally different practice. They load their truck with your belongings and then go directly to your wanted address to unload them, regardless of the length of the relocation. So, there are no additional stops along the way or waiting for a few days or more. This implies hiring a small moving company will get you your stuff faster.
2. Safer for your belongings
The fact that big moving companies move your belongings numerous times from trucks to warehouses and vice versa can only mean one thing – your stuff is more likely to get lost and broken. All the tossing around and transferring from one place to another can cause damage to your stuff. Additionally, since big moving companies are working with more clients, you can end up with someone else's stuff. No matter how careful or professional the moving company is, things like this happen more often than you think.
However, small moving companies are known for their gentle way of taking care of your belongings. You can be confident that a small company would treat your valuables as if they were their own. They focus on one client at a time which allows them to take better care of your stuff and overall service. After all, your positive experience is their best advertisement.
3. Affordable rates
When it comes to the prices, big national moving companies can be pretty pricey. Since they have many employees, trucks, and high-tech machinery, their rates are above average as well. You're not paying just to transfer your belongings from point A to point B; you have to pay for all the stops along the way as well. With a wider range of services come higher prices. Simple as that.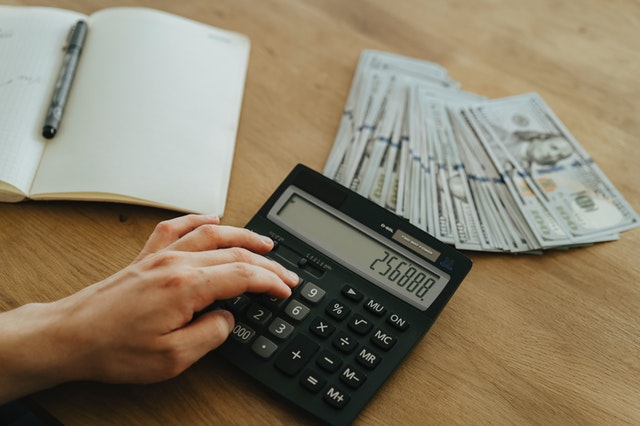 Hiring a small moving company guarantees you lower rates. Since they have a smaller team of trusted employees and not as much equipment, their rates are more affordable.
Their operations are smaller yet efficient. And you don't have to worry about their experience – smaller moving companies often have a lot of years of experience behind them and thousands of loyal clients. Their flexibility allows them to have more affordable rates than the bigger companies.
4. The same sense of professionalism as big moving companies
Although big moving companies can seem more professional, it doesn't mean that smaller ones don't know how to conduct business. Believe it or not, they have more organized systems in place than bigger companies. Not only do they keep track of every relocation and each client, but they also have the most innovative software helping them become better at what they do.
Customer relationship management for small businesses has been on the rise, and for a good reason. It became clear that even small businesses need this type of data in order to stay at the top and get more clients. So, by hiring a small moving company, you'll get both professionalism and friendliness.
5. Personalized customer service
All large moving companies have a helpline you can contact when you want to hire them, answered by a team of service representatives. This implies you won't get customized customer service, and it's highly unlikely you'll obtain any additional services such as guidance or assistance. Big moving companies simply have a template that their customer service staff apply to all customers. Therefore, your service will probably be as impersonal as it gets.
By contrast, small moving companies have a more personal connection with their clients. Since they have a reputation to uphold and rely heavily on word-of-mouth referrals, they will go out of their way to provide excellent personalized service.
Additionally, you'll most likely be talking directly with the company's owner. When compared to chatting with a customer support representative from a huge national company, this means you'll obtain information directly and swiftly. It also means you'll only have to deal with one person during your relocation, avoiding getting passed around every time you have questions.
6. Many additional services
People often think that small moving companies offer only one service – transportation from point A to point B. However, that's far from the truth. Every moving company, big or small, has additional services. And yes, maybe larger ones have more resources and more employees, but that doesn't make them better by default.
Small moving companies also offer many additional services. Packing services and materials, storage units, junk hauling, commercial and long-distance relocation, special protection of musical instruments and valuable artwork, etc. Even if they don't have some of the mentioned services, they most likely are connected to the company that provides them. So, one way or another, you don't have to worry about a lack of services when hiring a small moving company.
Conclusion about hiring a small moving company
All things considered, bigger is not always better.
There are many benefits of hiring a small moving company for your long-distance relocation. Logistics are faster, customer service is more personal, rates are more affordable, and the moving crew is friendlier. Of course, the service is highly professional; you don't have to worry about that. So, when you start looking for the best moving company for you, don't overlook the smaller ones.
A small moving company might be just what you were looking for!