October 22, 2019
Calculating your home's total item size is no easy feat…
And if you underestimate your move size, it can potentially lead to higher than estimated costs from your moving company!
We want to help alleviate excess cost and stress, by helping you to better estimate the size of your move ahead of time. Read this blog to learn our best tips for saving time and money, because sticker shock stinks for everyone!
We've built our San Diego Moving Company on honest interactions and happy referrals from friends and neighbors. It is our goal to make moving pain free for you (Yes, moving can be pain free) and so we've created this guide to help you accomplish an effective move based on the importance of time or budget.
Read this guide to learn how to decrease costs, time and be ready with an action plan!
In this blog, we'll show you:
The biggest mistakes people make
Common shortcuts that actually cost you
Tips for when you are more budget conscious
Tips for when you are in a time crunch
When moving day comes you'll be ready, and we can do what we do best: get you smoothly and efficiently relocated to your new home or office!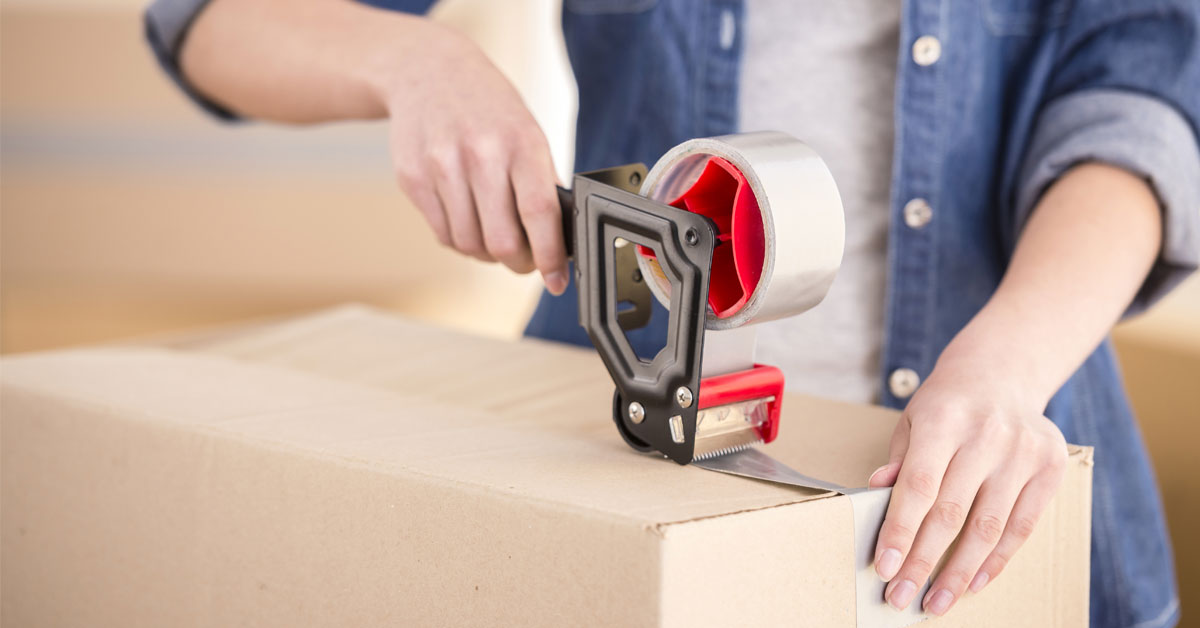 How Big is My Move? How Do I Decide?
There are many ways to answer this question and each person's goals will be different in the definition of move size vs. budget available.
Some people may want to spend more money to save time and some may want to prepare more to spend less money. Think about how much time you have and how much you can pack/prepare ahead of time, since your packing can / or lack there of can greatly change the size of your move, regardless of the amount of items and rooms.
How Much Do Movers Cost for a One Bedroom Apartment vs. a Mansion?
The costs can vary significantly. Deciding based on the bedrooms in a house will not be effective. Even asking how many movers should I hire for a studio vs a large estate, will be misleading.
Although a common thought, this is the wrong way to gauge your move size. In fact, the house size doesn't matter, what matters is how much stuff you have to move, and this can vary wildly. We would like to dive deeper into how you can better determine the type of move of move size based on your items.
We've learned people almost always underestimate how much stuff they have…
It is similar to why people often run late. We are time optimists. We simply feel like we have more time than we actually do!
When it comes to packing up and moving a home, people are often both "time and space optimists".
Underestimating your moving size will cost more in the long run!
If it's moving day and you realize you need an extra truck, more movers – or (*gasp*) both! – it is going to cost A LOT more in time and money than having it all prepared up front.
When we bring more movers we are more efficient and often ends up costing less with overtime costs. The hours can also get loooong, and everyone involved gets tired. The stress factor is no joke, moving is a big life event.
We want you and your family to breeze through moving day, ending up happy and calm at your new home. So, don't worry, we've got your back, keep on reading.
7 Common Mistakes and Issues to Avoid in Residential Moves
We've already mentioned that people often look at room number instead of density of stuff, and when they do look at stuff, they tend to underestimate how much they have. Often, people will also book the movers/trucks before they even start to plan, pack, or organize! This also leads to a lot of surprises and added costs along the way.
From our experience it is best to get started as soon as you can. Take 15- 20 minutes to do a more in-depth survey of the house, move some items around, and start packing to get a feel for what you're working with. We generally need 3 days between the time you call to prepare for your move. If you want to use a pack and move service, we'll need about 5 days.
Tips for Decreasing Move Size / Move Time
As you survey your home, use these questions and tips to get a more complete picture.
1. Loose vs Packed Boxes – Will you have mostly boxes, or will their be a lot of loose items? If you have boxes we can fit 3-4 per dolly, whereas loose items are often individual carries. A large number of loose items can increase labor time significantly.
2. Parking in the Area – If parking close to your residence is tough, it can add extra time. Scope out the situation and have a plan. If you can, park your vehicles close, and then swap out with the moving truck when it comes. Also, check beforehand if your HOA or downtown building has specific moving requirements. There may be certificates of insurance or other guidelines to follow. Trying to figure out day of can eat up hours, and may even cost you if you get cited.
3. Space Hogging Items – Awkward items take up extra space. Basketball hoops, plants, and children's toys for example. These don't play well with others when it's time to pack.
4. Moving Boxes – Are you using actual moving boxes? Many people save money or help the environment by getting free boxes from grocery stores, or using old amazon packages. This isn't a complete no-no but, when stacking and packing into a truck, inconsistently sized boxes can create issues. Using uniform boxes when you are on the line, may help you stick to smaller truck (environment), and use less labor (cut costs). Plus they are more likely to hold up and not fall apart in the move (saving damage to items). And, you can always recycle or pass the boxes on after your done!
5. Furniture Disassembly – Will you be disassembling beds and other furniture? We are happy to help, but we ask that you let us do both disassembly and reassembly. We have a very efficient way of organizing and this can mitigate any chances of lost pieces. We cannot legally do baby cribs. Most everything else is a go, but, if you have a unique item that you are unsure of, feel free to ask upfront.
6. Packing Procrastination – Are you waiting until the last day you have to move out? Maybe you won't need a second day, but if you do you'll be glad you have a cushion. Working against deadlines can mean overtime costs for movers, on top of the stress and exhaustion of pulling a long moving day. Leave an extra day or two just in case. We can always go back on our own to do cleanup while you settle in.
7. Too Much To Do At Once – Moving day will be far too chaotic if you try to cram in cleaners, painters or other work during the move. There are so many things that can go wrong or get tripped up with added people. Set aside a day or two after, for all of the finalizing details. This applies for friends and extra helping hands as well! Have helpers come before or after the movers (after is best to see all loose ends), and enjoy your pizza in peace 😉
6 Unexpected Moving Wild Cards
These areas are the most unique issues, and can vary enormously from one house to the next.
1. Extra Stuff – Garages and attics get packed tighter and tighter throughout the years. Take 10 minutes and start to move a few things around. Get a sense of any hidden items or boxes that may create a big space surprise on moving day. Start selling, giving away or tossing items before the move.
2. Bad Boxes – Old boxes that haven't been checked in a long time can fall apart during the move. A quick survey can give you an idea if you want to rebox anything.
3. Different Box Sizes – Trying to pack boxes of varying shapes and sizes can take up more time and space. Consolidating small or breaking down very large boxes of items into more uniform moving boxes is a big saver later!
4. Dirty Items – Outside and garage items are often dirtier or have spiders/bugs hanging out. You wouldn't want those mixed in with your clean indoor furniture. You'll want to use a pick up truck (yours or ours) to keep them seperate. Even better, hire a cleaner for a couple hours before the move and show up to your new place with a clean slate (and no eight-legged roommates)!
6. Odd Men Out – Basketball hoops are often overlooked until move day, along with patio furniture and other toys, so take note. These spaces have a higher percentage of oddly shaped items. Stuff that cannot be stacked takes up valuable real estate inside the moving truck.
7. Plants – Plants are not only awkward items, but can also get damaged in a moving truck, spilling dirt everywhere and hurting the poor plant. If you have a lot of plants, they will require a separate pick up truck or trailer. It might be more cost effective to hire a gardener or, if there are small enough number, put aside the space to take them yourself.
Time Conscious vs. Budget Conscious Mover Planning
The size of your move will also vary depending on whether you are more budget conscious or time conscious. Some people have very tight time schedules while others have much more wiggle room. Everyone is a bit of both, so here are a few things to think about to decide on what type of move you want to plan for.
Budget Conscious Mover – If you have extra time, these options decrease your cost:
More is Less: The more there is to do, the more bodies we will need to do it correctly and on time. If you are having a full service move, it is better to hire a couple of extra movers instead of having the ones you hired go longer.
First, the rate is lower for additional movers than it is for the first two. This means having 4 movers for 4 hours is less expensive out of the gate than having 2 movers for 8 hours.
Secondly, any time a mover has to work 7 or more consecutive hours, they are entitled by law to overtime pay. So, those two movers at 8 hours will be considerably more than the 4 at 4 hours.
Similar to any service industry, gratuity is always appreciated. For moves over 6 hours, there is an automatic gratuity added, similar to large-parties in a restaurant.
Labor Hours: If you want to cut back on labor hours you can do so by:
Do as much of your pre-move prep as possible. Then on moving day, we can come in and do what we do. Smooth sailing for you and your loved ones.
Leaving the boxes and large items for us, but helping with smaller and awkward itesm. We can fit 3-4 boxes on a dolly for one trip, but each other item might have to be carried 1 at a time. It's much more time intensive this way, which means more movers or more hours.
Disassembling and Reassembling Yourself: If you have a lot of items that need to be broken down and put back together, doing it yourself cuts labor costs.
If we are doing a lot of dis/re-assembly it is better to have people focusing on that task, while others load the truck.
This means extra hands will be needed. If you can do this yourself, you'll save on cost.
Note: if you would like us to reassemble items, we would like to also disassemble them. We have a very efficient system and by letting us take care of it on both ends we insure that there are fewer issues. If there is any hardware missing/damaged let us know beforehand so we can have replacement parts. 
Spring Clean Before the Move: This may seem obvious, but paying movers to move items that will be thrown away is a waste of your time and money. Garages and attics, we're looking at you!
It's easy enough to toss in the trash as you pack, but it is tempting to leave garage and attic boxes as is, feeling it is a time saver. However, unloading, selling or giving away before the move means you and your new space will feel lighter, and your move could cost less.

Time Conscious Mover: When time is the most precious resource, these options speed-ify your move:
Do Movers Disassemble Furniture? Do I Need Extra Movers?: Yes!
If you have a lot of furniture to take apart, consider adding a couple movers who focus on that job while others load. This way we have an efficient, streamlined system.
Letting us do this task will save serious time. We're pros at this (literally), and we do it much quicker than the average person!
From Home to Truck Distance: Adding extra hands makes a lot of sense if the walk from your home to the truck is a long pathway, or if there are elevators or stairs.
Our rates go down with additional movers, so this can save you money also.
These long trips between home and truck can stretch the move time out past estimates, costing more in overtime and gratuity.
You can cut an hour or two, easily, off of your move time per added mover.
Extra Hands for Your Well-Being: Your time and emotional well-being have value, that value needs to be factored in!
Having extra hands mean less stress for you and more time settling in to your new place.
As you can imagine, a 10 hour move is draining, but it happens more often than you think if people are trying to cut costs and underestimate the work. Don't put yourself in that position!
Kids/Pets Space: If possible, having them safe at a different location from move spots is best for everyone!
Break up the move into two days. You and your family can settle in while we go back and do clean up the next day.
Having a baby/pet sitter is ideal. A separate space where they can relax during moving day not only keeps them calm and happy, but it speeds up the moving process.
Safety is our #1 priority, so when kids and pets are around we slow way down: checking every door we open and every corner we round to make sure there are no accidents.
Remember, Plan Correctly to Have a Frustration Free Move!
We created this moving tips guide, because we've seen people's frustration over the same mistakes time and time again.
May these insights save you and your family from unneeded stress, and empower you to feel in control of your move. Onward ho!
NEXT STEPS: For more of our help to figure out your moving process, use this free quote form or give us a call. 619-333-6683