November 19, 2019
Moving day is coming and now is NOT the time to procrastinate!
To guarantee a smooth moving day, get a head start on your preparations by using the tips and tricks in our moving prep guide.
First, decide what type of service you'll be using:
Packing services (putting your items safely into boxes)
Moving services (moving those boxes onto and off of the truck)
Full service (movers do it all, first pack to new location set-up)
Then, jump in below!
If you're not sure which you'll need, shoot us some info and we'll help you get a moving quote with the different options.
How to Use this Moving Day Guide
We've separated this handy guide into 2 sections to create a smooth order of operations based on your service.
For a Full-Service move, or using our Packing Services, follow the Packing Service Prep below.
For the Moving Service only, just skip to Moving Service Prep and you're good to go!
Packing Service Prep Guide
When you use Superior Movers' professional packing service, we guarantee your things will be packed safely and efficiently.
Superior takes the burden out of moving, so you can continue to live your life uninterrupted! All boxes, bubble wrap, paper, tape and any special packing supplies needed for unique items will be provided through our packing service.
While the prep on your end is minimal, here are a few essentials to keep in mind:
Two Days Before Moving Day
That's the latest we will have everything packed up and ready to go. If it's better for your schedule we can work earlier than that, but it's best to have a two day cushion to insure everything runs smoothly.
Appliance Preparations
Refrigerators should be unpacked, with food items stored in a cooler. Condensation can wreak havoc on boxes, so we want to keep everything nice and dry.
Freezers should also be unpacked, and have had time to defrost. Doing this portion the night before is the way to go.
Washers & Dryers should be completely disconnected with parts placed inside.
Electronics/Small Appliances can be placed in original packaging if available or secured with protective measures.
Of course, if you'd like us to handle everything, we'd be happy to! We can come a day before to quickly prep appliances so packing day is easy.
When you get your free-quote, let us know of any special requests and we'll get it all taken care of!
Valuables, Medicine, Unmentionables
Items of special value, personal items or medication should be packed separately and kept aside.
It's best to have pre-designated area to place items or boxes that you would like us to leave alone. This could be something simple like "Anything placed on the beds" or more specific like a closet or room where you put aside the items you want to keep with you. If you'd like, we'd be glad to leave you some extra boxes for packing these items at your convenience.
Put Extra Items in Trash
Toss out any items you don't want packed. No need to pay to move things you don't plan to keep! A move is a great time to lighten your load. Show up to your new space unburdened and ready for a fresh start. Alternately, you can put extra items into storage for later if you plan to keep them but don't want them immediately.
Hazardous Items
We won't pack liquid propane, dirt, or anything that could leak and damage items. If you have any questionable items ask us beforehand and we'll let you know if they are a no-go. We can help with disposal of junk or any electronic waste that needs special handling. Read more about prohibited materials in move.
Need help deciding your move size? We've created an extensive guide to decide the size of your move to help you save time and money!
Moving Service Prep Guide
When you use Superiors professional moving service it saves you (and your back) from the day-after mover's hangover.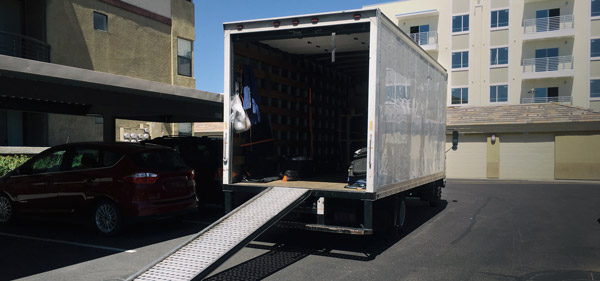 Our skilled staff will cut your move time down considersiderabley with our safe efficient techniques!
If you are using our packing service also, then simply follow the above guide and we will take it from there. If you are packing yourself, here are some ways to streamline Move Day so you can get prepped before we take the reins.
Our Best Tips to Prepare for Moving Day
Don't wait. Start packing 2-3 weeks before your move. The amount of time it takes to pack up a house can be very deceiving. Cramming last minute is not only stressful, but can lead to items getting misplaced, mislabeled or damaged.
Begin packing with the things you use least: Start with books, seasonal clothing, pictures, etc. This is the easiest way to get the ball rolling. Choose a section, like a bookshelf or less used closet, and start there.
Declutter. Moving is the ultimate Spring-Clean! Donate items or furniture you no longer need or use.
Use strong boxes, made for moving. Choose small boxes for heavier items, such as books; large ones for lighter items like pillows or blankets. Having sturdy, same-sized moving boxes saves space and makes loading the truck faster.
Label boxes as you go. Indicate each box's source room, along with what's in it. A little extra detail will help you quickly find needed items at the new place. The extra effort to be organized is worth it later on in the process.
Stay neat. Concentrate on packing one room at a time. Stack finished boxes neatly against a wall. If you have a lot of rooms, use some sort of marker, like a bright sticky note on the door, to indicate that the room is complete and ready for movers!
Pack a couple of boxes/small suitcases with your daily essentials. This way, when you're at your new place feeling tired, you can leave the unpacking for another time. Things to include: a couple of days worth of clean clothes, coffee items, a set of cups, silverware, and bowls. Don't forget bathroom essentials: a set of face cloths and towels, wash and grooming supplies.
Pack medication, valuables and urgent items in a separate, clearly marked box. Keep this with you if possible, or let us know to load it into an easily accessible spot.
Don't apply tape directly to polished or painted wood finishes. Removing the tape could ruin the surface.
Hazardous: Please don't pack non-allowables. Packing these items can create safety issues for our workers as well as your family and your things.
Make it fun! If you have a family to pack, set mini goals to do a bit of it each evening and reward everyone with a fun game, small treat or family movie night. Kids might not be great at packing, but they can help sort out things to donate, or hand you books from the shelf as you pack. You don't even need kids to treat yo'self: having fun with moving day can alleviate a lot of stress! It's no wonder pizza and moving go hand and hand.
Save money on your move, by using this guide to decide the size of your move, which is full of tips from the pros!
Ask the Moving Prep Experts for Advice
We know moving isn't everyone's idea of a good time, but we've learned a thing or two about making it seamless and pain-free.
Ask us any other questions and we'll point you in the right direction!
Recieve your free quote on any of our moving related services. Get the ball rolling as early as possible – you'll be happy you did!
Related Reading