April 12, 2023
Relocating to a new area is a significant life change. Moving is a stressful and time-consuming process that requires you to sort through your belongings, pack them, and move them to your new home. Trust us when we say that attempting to handle your residential relocation by yourself to cut costs will only increase your stress during the entire ordeal.
It's possible that doing a DIY home move rather than hiring professional furniture movers is not the ideal option for you, given the level of planning and expertise required. In addition, your belongings can suffer during transit if you do not know how to pack them properly.
In this blog, we'll review 5 reasons to avoid a DIY move and what to consider if you are planning to move without a professional moving service.
1. The procedure complicates time management
You've decided to move to a different city. You need to move a lot of stuff. Preparing them and others will never be simple.
How is it possible to forget about everyday life? You must report to work immediately. Eat something. So, preparation through cooking is obligatory.
The addresses of your most essential documents should also be updated. You need to make an extra effort. If you leave some out, things will go more quickly and easily. What do you do to handle them? Moving won't add any more time to your days. Breaking away from work will likewise be more challenging.
Time management has never been simpler. Therefore, the move may be disastrous. Do you think that's fine? Most likely not. Don't do that. If you want the best moving experience possible, hire experts.
2. Do-it-yourself tasks demand a lot of energy
One of the biggest reasons to avoid a DIY move is that it's physically demanding.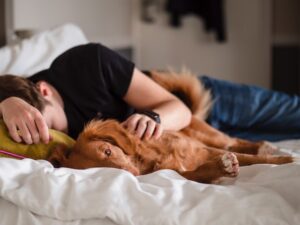 It's not easy to move a household alone, whether you're in good shape or not. Due to the inherent dangers of moving heavy goods and transporting bulky or awkward items down narrow passageways and flights of stairs, you must take certain safety precautions. And the truth is that you could feed your pals pizza forever, and it wouldn't change the fact that none of them would be able to move a piano without professional assistance or a dolly.
More people get injuries during moves than you would think. It's possible to break a finger or toe or strain a muscle while moving heavy boxes, which can be made worse by pushing, shoving, and carrying them about. You can trip and fall into the moving truck if you can't see your destination. There's doubt over whether or not it's beneficial.
Indeed, you will be exhausted. The physical exertion in even a local move might leave you feeling exhausted for days afterward unless you're a professional bodybuilder. So, hiring movers and letting the pros do the heavy lifting is best.
3. It's not always cheaper to do your moving
DIY moves are significantly cheaper than hiring professional movers, which is a prevalent myth concerning relocation costs.
But is it the case? Let's take a closer look at each of the costs. If you're making a do-it-yourself move, you must rent a truck first. When you include the cost of cardboard boxes and other packing materials, as well as the time and energy involved, a do-it-yourself move might cost a lot more, which is another one of the reasons to avoid a DIY move.
Consider the benefits of working with experts. Free moving boxes, packing materials, utility switching, and transportation insurance are just a few of the perks many professional moving companies offer.
Hiring a professional mover is the sensible option since the benefits outweigh the costs. If you need professional assistance, take the advice of Consumer Opinion experts and ensure that the finest team is assisting you in resolving your relocation by reading reviews and suggestions. Hiring the right team is essential because it can ensure that the process is carried out smoothly and efficiently with minimal disruption to the business's daily operations.
4. You might ruin some of your belongings
One of the most complicated moving components, particularly for homeowners, is ensuring that their valuables remain intact throughout the moving process.
Everyday household things such as antiques, heavy furniture, electronic gadgets, and glassware are susceptible to being ruined when the appropriate materials and methods are not used.
If you want to ensure that your possessions make it to your new house undamaged and in one piece, you must hire experienced movers. When protecting your possessions during shipment, the professionals will only utilize materials of the best quality. These products include bubble wrap, moving boxes, packing sheets, and tape.
5. It's a stressful process every time
Do-it-yourself relocations are challenging because they require a significant amount of organization and preparation.
One person is responsible for caring for everything connected to the move, which can include a substantial amount of labor. The same individual is responsible for planning their journey, obtaining the necessary clearances, and hiring a truck or van to transfer their possessions. Additionally, the person must load and unload all their belongings before and after the move. You must use caution during the loading and unloading to ensure the cargo's protection at all times. Also, those who plan to move to a state other than where they currently reside must obtain a permit to cross state lines. Therefore, aggregating these duties may rapidly turn a do-it-yourself move into an intimidating and unpleasant experience.
So Should You Do-It-Yourself Move?
Do-it-yourself relocations are not ideal since they are unpleasant, time-consuming, and dangerous.
It's easy to be discouraged by the seemingly endless labor involved in packing, loading, and unloading. Damage may also occur from improper lifting techniques or overuse. Renting a vehicle is another one of the many reasons to avoid a DIY move. In addition, you cannot guarantee the safety and undamaged arrival of your belongings without the help of professional movers. Last, it might be expensive to pack and move everything yourself. DIY relocations are not a good idea for several reasons.