June 3, 2022
What's that we hear? Is it relocation time? If that's so, you'll want to know that it will not be so easy.
You'll need some steel nerves to go through the process without losing your hair over it. Okay, that might be something you'd call an overstatement, but still.
Moving's a pretty harrowing ordeal. That's precisely why you'll need some professional assistance. And before you hire that experienced assistant, some questions will have to be asked. Therefore, we've made a list of 6 questions you need to ask your movers before the big day so you don't make the process even tougher on yourself. Stick around for some helpful info!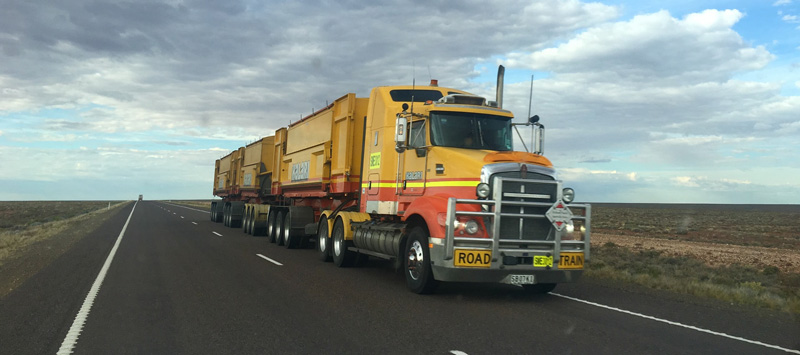 Questions You Need To Ask Movers
Are you planning a relocation anytime soon? If that's so, here are the 6 questions you need to ask your movers before the big day!
#1 – Are you licensed?
You'll need to make sure that the movers you'll hire are licensed.
The question of all questions (when trying to hire contractors). You'll want to confirm that your movers of choice are fully licensed. It's not yours to ask why (but it's pretty understandable why you wouldn't hire an unlicensed company) since the law demands movers to be licensed. For instance, in the US, federal law requires professional movers that do long-distance, state-to-state relocations to be licensed with the so-called FMCSA (Federal Motor Carrier Safety Administration). Also, interstate movers are able (or should be able) to provide you with some documents (a copy of the federal tariff, for instance) if you request them. Lastly, check your movers via FMCSA to see if their operating license is up-to-date.
#2 – Are packing services included in the price?
You'll want to get this out of the way ASAP. There's a fair chance that you'll have to pay some extra funds for packing services (if a particular company offers them at all). You might wonder: would that be a waste of money? It depends, but we're sure it's nowhere near that because professional movers have the best packing materials. They'll make sure nothing gets damaged during the relocation of your stuff. However, if something gets "impaired," the moving insurance will cover the damage (as written in the contract). So, ask your movers about packing services, how much they cost (if at all), and how they will ensure your stuff reaches the desired relocation without a scratch.
#3 – Are you experienced with my specific type of move?
Ensure that the moving company you're hiring is experienced with the specific type of move you're demanding.
This is one of the more critical issues on the list of questions you need to ask your movers before the big day. First of all, make sure the movers know what type of a move you are demanding. For instance, are you moving to a high-rise apartment building, or maybe a townhome with a couple of stories (and lots of steps)? Your movers will want to know that info, and you'll want to know if they've got some experience with that specific type of relocation. It is crucial because you want to avoid the unnecessary hassle; the movers need to know how to deal with anything that's ahead. In simplest terms: there should be no surprises.
#4 – Can you provide some references?
You'd never hire an employee without some good old references now, would you? The same rule should apply to hiring professional movers. You're entrusting all your stuff to a particular company, and you need to make sure that they're up to the task. The person you'll talk to (probably a moving company representative) will have to offer some references. If they refuse to do so, feel free to continue your search for the ideal moving company. Customer experience is probably the crucial concept in the moving business, but still, many companies overlook this. That's why you'll want to be careful and ask for references, besides checking online reviews (that aren't on the company's website, though). Doing a little check-up on the company you're planning to hire will save you some time, money, and, most importantly, nerves.
#5 – Can you give me a binding quote or a not-to-exceed estimate?
Opt for a company that offers its customers a so-called non-binding estimate.
Trust us; you don't want any unwelcome surprises. Unfortunately, many moving companies share the tradition of offering non-binding estimates, which means that their price estimate for your relocation might change depending on actual costs. It's best to figure out how much you are going to pay ahead of time. Find a moving company that offers a so-called binding estimate, which means you'll have a written estimate that will ensure the cost of your move won't exceed a particular sum. Also, you'll want to hear all about potential add-ons to the price (stairs, travel time, etc.) and make sure they're also included in the quote.
#6 Other essential questions
Since the six questions you need to ask your movers before the big day we have covered aren't enough, we've made a list of additional questions one might ask the moving company:
How long will the relocation last?
Is there a way I can get in touch with the driver during the move?
Are there any subcontractors involved?
Does your company possess a cancelation policy?
How can I pay for the move? What methods of payment do you offer?
Are you alright with packing specialty items?
If I choose to pack myself, are the are any restrictions I should know of concerning the materials and the whole packing process?
The bottom line
By asking all of the questions we've mentioned above, you'll guarantee a stress-free relocation.
These have been the six questions you need to ask your movers before the big day. If you're dealing with a serious and experienced company that values customer experience, you'll have no problem getting an answer to every single one of these. If they seem a bit reluctant to respond, that might mean you should continue your search for the moving company that fits your needs.